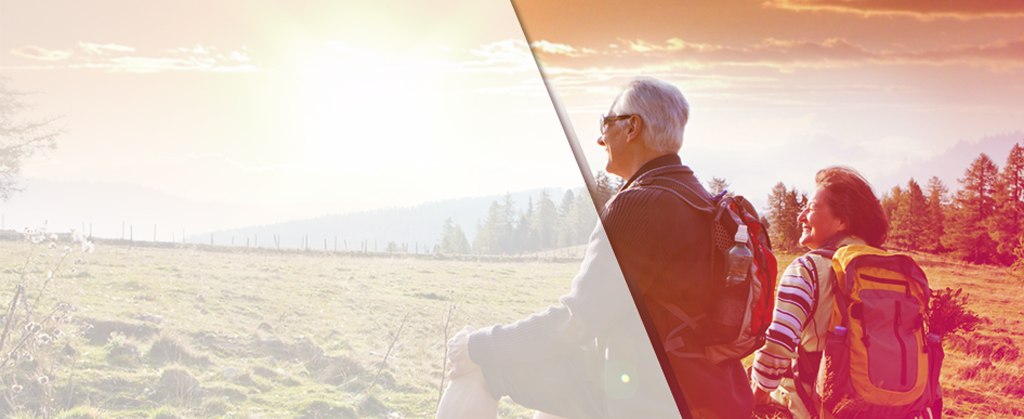 AGING
POPULATION


corporate challenge
THE CHALLENGE
AGING POPULATION
Life expectancy has increased worldwide (in developed and under development countries), changing our perspective regarding mature age (post 60 y.o.). Healthier environments and habits make us age more gradually, while advances in medicine and technology allow us to face the aging experiences in a more positive and comfortable way. Aging population creates many social, economic and cultural challenges and opportunities. Seniors have higher per-capita income than younger people, but spend less on consumer goods due to a lack of products / solutions specific to their needs. In contrast, health-care expenditures are much higher. This new global scenario aroused Johnson & Johnson Innovation to invest in external partnerships, inviting startups to explore elderly needs and behaviors, to strengthen the relationship with them, and to engage in finding solutions for:


Healthy Aging
Frequent infections, slow healing, daily medicine cocktail
Generalized body pains, reduced physical activities
Quality of sleep and senses (vision, hearing, smell, taste, touch)
Nutrition, eating, digestion, oral health
Memory, cognitive health

Aging in the Self-care Era
Wrinkles / dry skin, Permanent make-up, Teeth whitening
Undesirable body hair, grey hair, hair thinning, baldness
Aging malodors, Urinary/bowel incontinence
Breaking the aging taboo, Self-perception

Aging in the Digital Era
Wearable devices, individual monitoring devices
Home monitoring devices, home adaptation
Caregivers, medical home-care
Integration to the digital world


FAQ
1. What is being awarded and to how many companies?
Johnson & Johnson Innovation, JLABS is awarding 6 months of paid office and lab space to 1 winner.

2. What sectors is Johnson & Johnson interested in?
Johnson & Johnson is looking for solutions in the Consumer, Pharmaceutical and Medical Device sectors. For more information on our Areas of Interest, please visit: www.jnjinnovation.com/partnering.

3. Which JLABS site is available?
JLABS @ TMC in Houston, Texas is available.

4. What facilities will be available? And for how many people?
The winner will have a dedicated lab and a workstation for 2 people. The winner will not only benefit from world-class lab facilities, but they will also be supported by an onsite team and have access to a global network of industry experts and programming.

5. Is it ok if some of the information I submit is confidential?
Please do not submit confidential information. Only non-confidential information will be reviewed.

6. What happens with Intellectual Property?
As this is a no strings attached arrangement, the IP remains with the inventors.

7. What stage are companies eligible to apply?
The Challenge is open to any incorporated companies.

8. When is the application deadline?
The deadline to register your startup is January 27th, 2017.

9. When and where will the winner be announced?
The winner will be announced at the Open Innovation Week in Sao Paulo on February 23rd – 25th, 2017.

10. If selected, when will the winner move-in?
Move-in will be determined between the winner and Johnson & Johnson Innovation, JLABS.

11. Where can I find out more about JLABS @ TMC and specific equipment?
www.jnjinnovation.com/jlabs
About the Award
Johnson & Johnson Innovation has committed to award one game-changing early-stage innovation company access to the Johnson & Johnson Innovation, JLABS @ TMC community with the use of a bench and workstation for six months. The winner will not only benefit from world-class lab facilities, but they will also be supported by an onsite team and have access to a global network of industry experts and commercialization programming hosted across the JLABS sites. Additionally, JLABS will facilitate business and technology mentoring sessions between our Johnson & Johnson Innovation expert network and the award recipient.

Johnson & Johnson Innovation reserves the right to review and approve any finalist and may choose to refuse and/or revoke any such grant of access to Johnson & Johnson Innovation, JLABS @ TMC, at any time, acting in its sole and absolute discretion. Further, the winner of this award will be required to sign the License Agreement for JLABS @ TMC before being granted access to the bench and workstation.
About Johnson & Johnson Innovation, JLABS
JLABS, part of Johnson & Johnson Innovation, LLC, is a network of life science incubators providing emerging companies many of the advantages of being in a big company, without the capital investment. JLABS offers singular bench tops, modular wet lab units and office space on a short-term basis, allowing companies to pay only for the space they need, with an option to quickly expand when they have the resources to do so. Companies residing at JLABS also have access to core research labs hosting specialized capital equipment and shared administrative areas. JLABS is an open innovation model, and the agreement for space does not grant JLABS or Johnson & Johnson Innovation any stake or rights in the companies, nor will the companies have a guaranteed future affiliation with JLABS. The flagship facility is located in San Diego at Janssen's West Coast Research Center, and Johnson & Johnson Innovation JLABS has now two established locations in San Francisco - one through a collaboration with the California Institute for Quantitative Biosciences (QB3) and a second standalone facility - one in Boston through a collaboration with Lab Central, one in Houston through a collaboration with TMC, and one in Toronto through a collaboration with MaRS.

For more information please visit www.jlabs.jnjinnovation.com .